In the latest poll to be released, Bush has fallen to a 36% approval rating.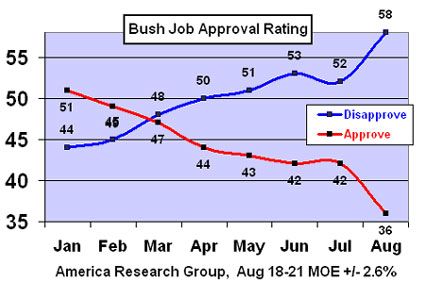 And what's this? A populist anti-war protest in Utah, of all places? 2000 strong? Led by the mayor of Salt Lake City?! With the president speaking only a few blocks away?

Get the f*ck outta here! Somebody pinch me, 'cause I'm obviously dreaming... in full-motion color video, apparently.

The antiwar movement has just gone mainstream. The most revolutionary thing an American can do is to attend an anti-war rally wearing their business clothes or their Sunday best. Oh, and bring the kids, too.